At Noca Dental Care, we believe in creating a relationship with our patients that goes beyond the office doors. We've specially created this section of our site to share with you important news from our practice.

Sincerely,
Dr. Nam Nguyen and Dr. Anne Nguyen


ADA Annual Session
October 23, 2012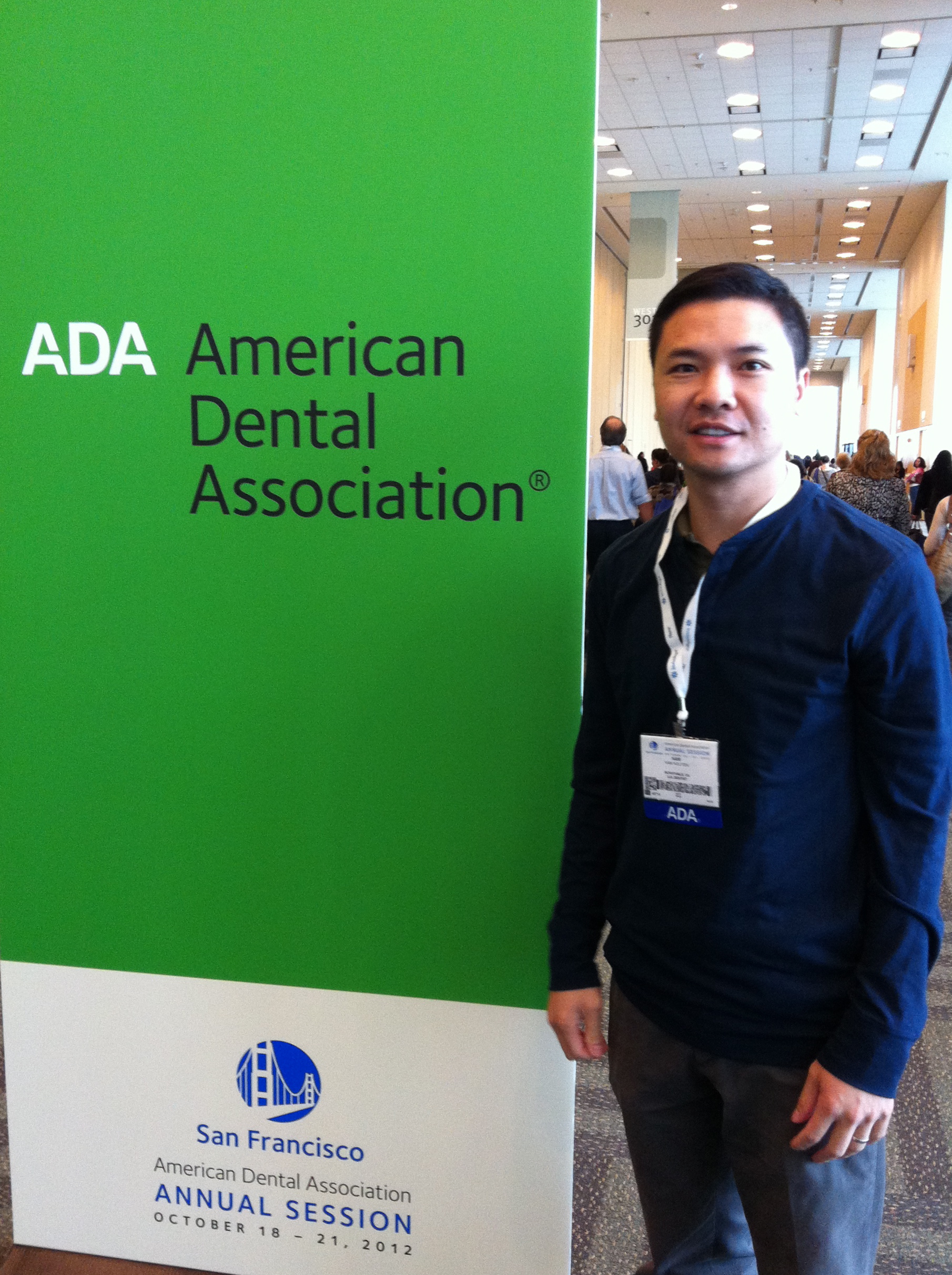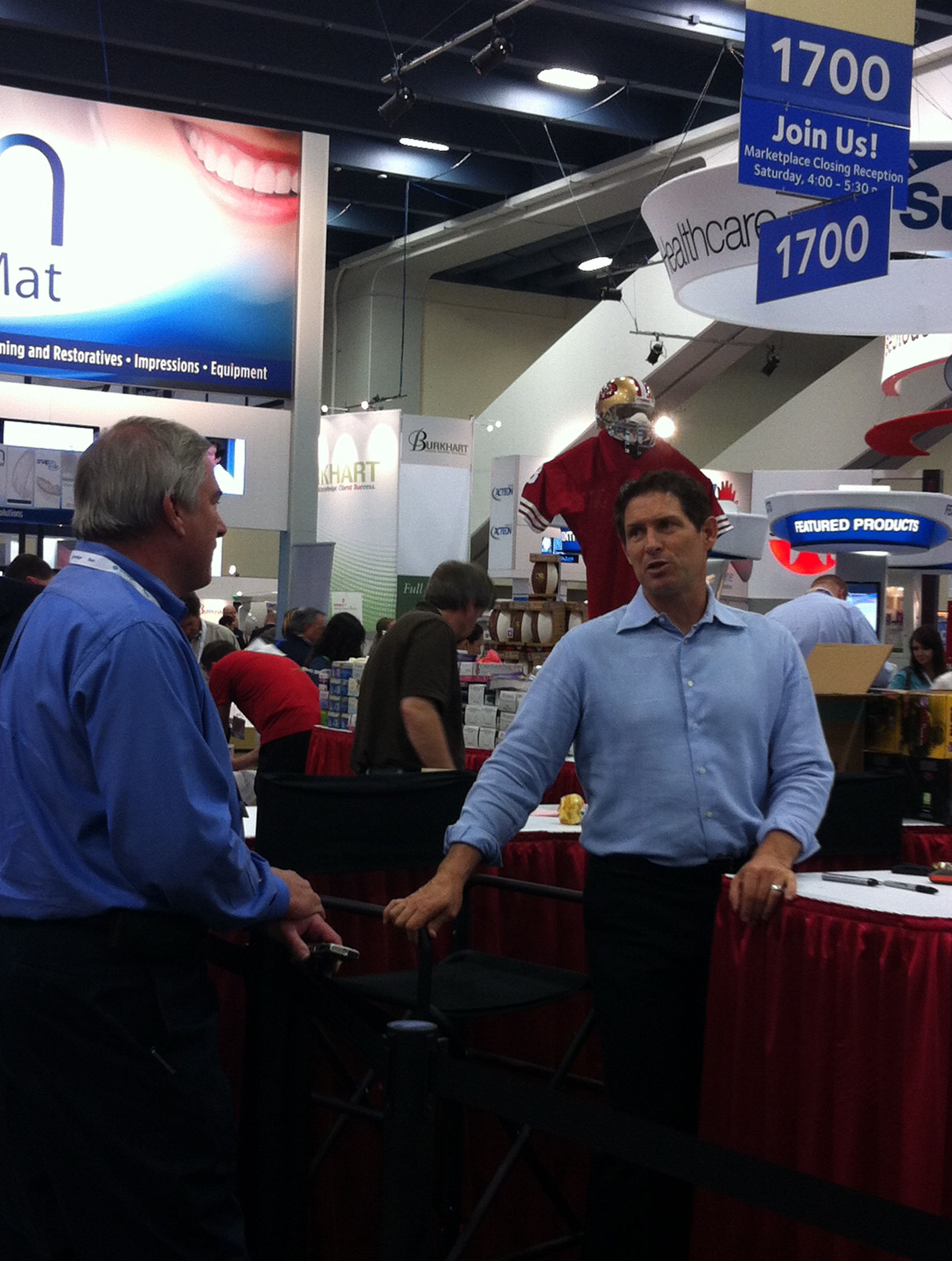 Drs. Nam and Anne were at the ADA Annual Session in San Francisco this past weekend (10/18-10/20). It was great to learn the latest in dentistry, catch up with friends, and even get a close-up of Steve Young!
Back to School Drive
June 27, 2012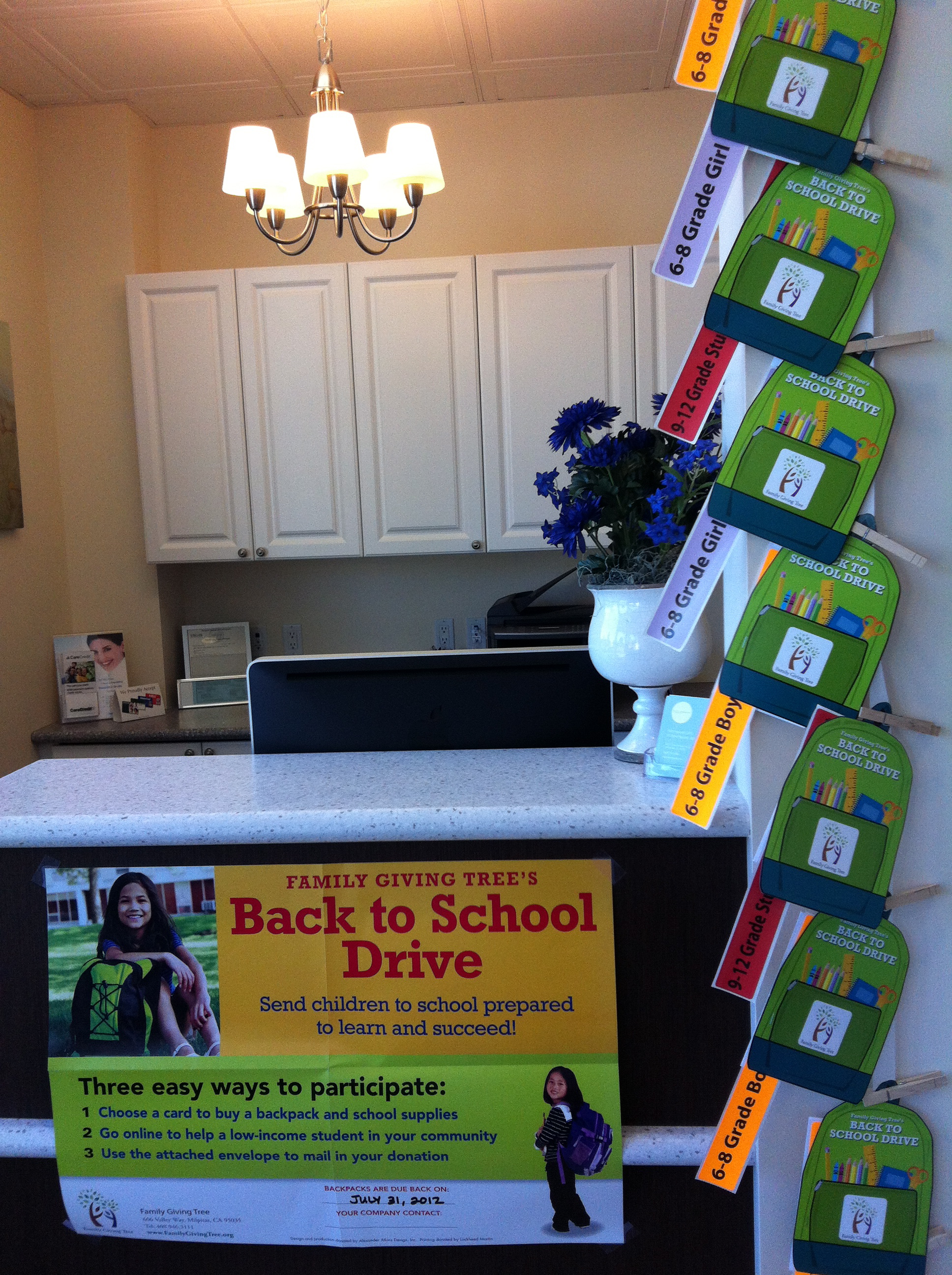 We know summer has just begun but we're excited to announce our Back to School Drive to
help underprivileged children receive the school supplies they need to have a successful school year!
There are 3 ways to participate:
• Pick up a card from our office, purchase a backpack (any color except red or blue) and as many supplies on the list as you can. Drop off the backpack with school supplies at our office by July 31st.
• Use the attached envelope on the card to make a donation.
• Donate online at www.familygivingtree.org
Thanks for your help and have a great summer!
Noca Recognition
September 28, 2010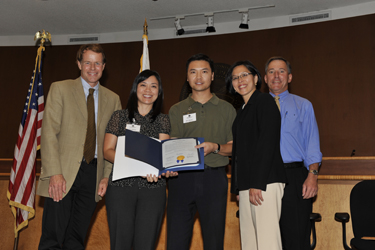 Noca was honored to be part of the 2010 Green Business Recognition Event that recognizes all businesses that were certified green in the fiscal year 2010!
The Greener Good Expo
April 24, 2010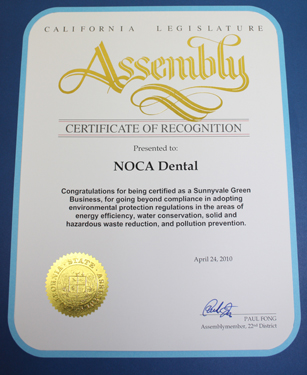 The Greener Good Expo at Plaza del Sol was a great event with live music, a children's parade, and a fashion show! Dr. Anne had the opportunity to speak with many environmentally-conscious people who were interested in finding out how Noca is green! Dr. Anne was also honored to meet Sunnyvale Mayor Melinda Hamilton and accept an award of recognition from the City of Sunnyvale as well as from the California Assembly.
Eucalyptus Magazine
March 31, 2010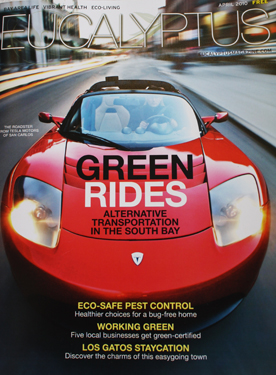 Noca Dental care is one of five local businesses featured as Certified Green in the April issue of Eucalyptus Magazine. Grab your free copy (at Whole Foods, Borders, Santana Row, libraries, coffee shops, and other retailers in the South Bay) and read the full article on page 32 or online: Certified Green
Dentists With a Heart Give Kids a Smile 2010
February 10, 2010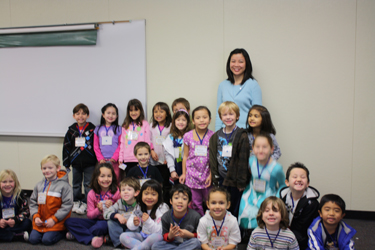 Santa Clara County Dental Society volunteers are conducting screenings and treating needy children during February's National Children's Dental Health Month and throughout 2010. The SCCDS's goal is to outdo last year's record of screening 9,000 children and matching over 50 children in need with their members to be treated at no charge.
Pictured: Dr. Anne screened 68 kindergarten students at Reed Elementary School. Drs. Nam and Anne also volunteered to treat a child with dental needs at no charge.
Green Business Certification
January 27, 2010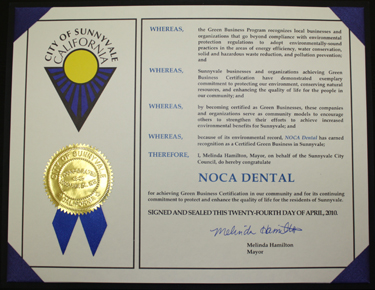 We are pleased to announce that Noca haas been certified as a
Bay Area Green Business
, Sunnyvale's first certified green dental office!
Grand Opening and Ribbon Cutting Ceremony
November 16, 2009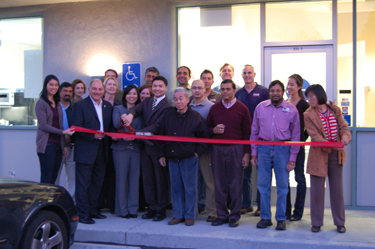 Noca Dental Care's Grand Opening with Sunnyvale Mayor Tony Spitaleri and friends and family. Thank you to everyone who showed their support!